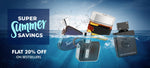 With the rise in temperature in the UAE comes the arrival of Summer. What also arrives with Summer is the need for you to change the perfumes that you wear on different occasions. Summer is an ideal time to switch to light summery notes – fresh, citrusy, floral, zesty, revivifying fragrances, along with the woody and oudhy notes which we can never get rid of.
We bring to you some of the best online men's & women's perfumes for sale in UAE this summer season from the Armaf Online Shop:
Odyssey Homme: Odyssey Homme is a mysterious fragrance with gourmand vibes of Mandarin, Neroli & Cardamom, amplified by the fine fresh scent of Roses & Citrus, delivers an intoxicating twist. This exclusive product is among the men's perfumes for sale in UAE on the Armaf Website.
Odyssey Homme White Edition: Odyssey Home White Edition embodies charismatic & free-spirited making it the best men's perfume.
Ombre oud intense: Within the mysterious night, a hidden labyrinth reveals itself in layers of opulence with Ombre Oud Intense
Club de Nuit Intense Men: A provocative woody spicy masculine scent, Club De Nuit Intense opens with fresh fruity notes of lemon, apple. This is considered one of the best men's perfumes in UAE.
Club de Nuit Women: Fall in love with our best-loved women's fragrance in UAE with captivating scents perfect for summers. Buy this Club De Nuit perfume in UAE from our website
Visit the Armaf Online Shop to discover the range of Summer fragrances for Him & Her & buy them online on www.armaf.ae